New Ribena's drink. UK, IR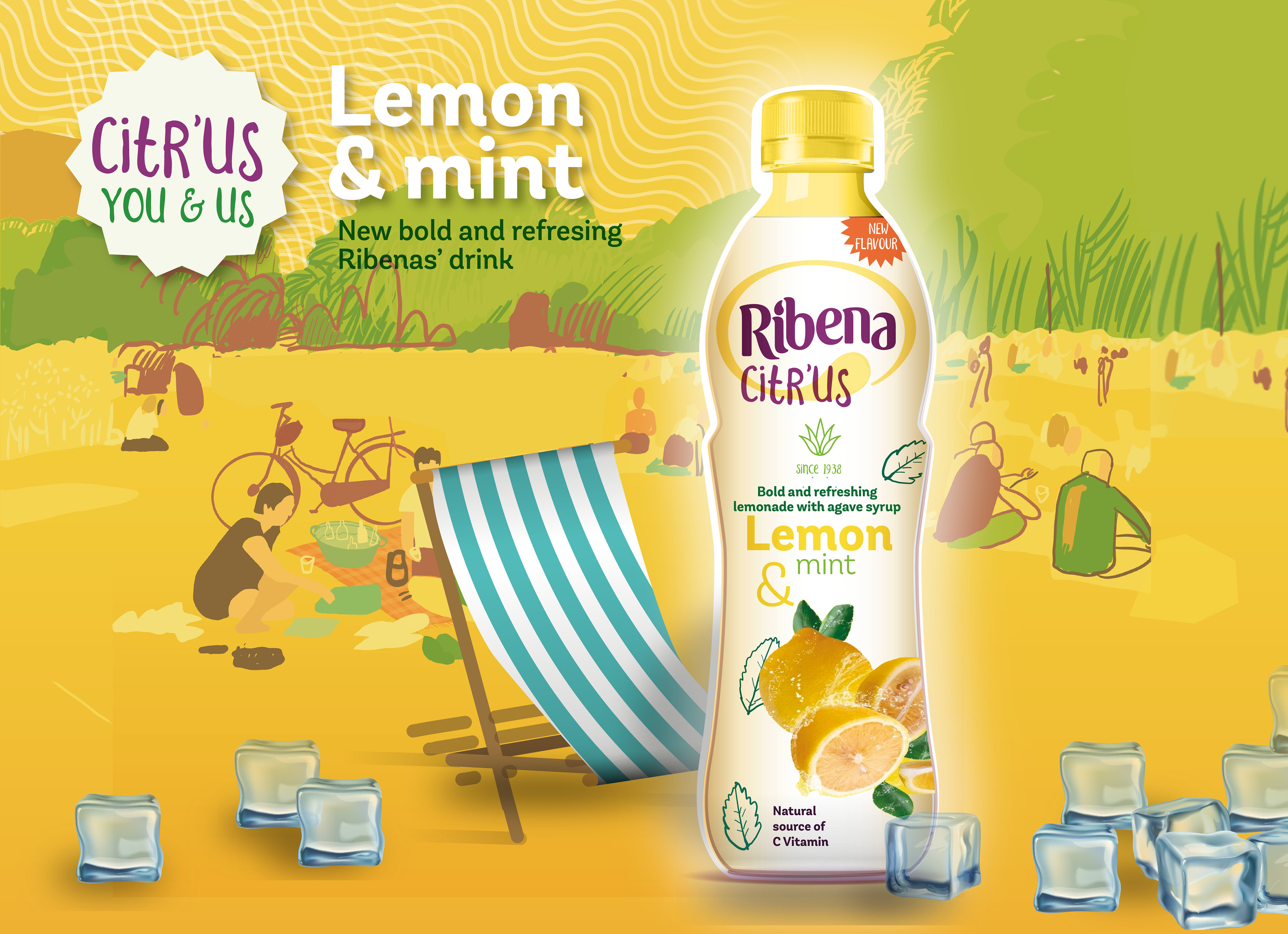 CITR'us

 
Lemon, Grapefruit, Lime, Orange
Refreshing, lemonade, citrus, mint, millenials, picnic, park, London, sun, vitamins, energy, vitality, spring, positive, good vibes, sharing, ice, cycling, outdoor, healthy, nature, chic, sophisticated, agave, low glycemic index, good weather.
I introduce you CITR'us the citrus drink of Ribena's brand.
In the sketch I show the lemon flavour and there are other flavours like: lime, grapefruit, and orange. It is a drink with an intense flavour made from Spanish lemons, from the region of Murcia and sweetened with agape syrup which is healthy due to its low glycemic index. It is like a Mojito because it also contains mint but is healthier because it does not contain alcohol. It's a good time to sunbathe and recharge with the sun's energy also we can have a picnic with friends and have a good time and satisfy our thirst and or being warmer with Citrus.

Let's have a barbacue at a public parc. Let's meet our friends and family when the COVID is gone. Let's wear masks if not.
How does your idea bring a moment of positivity to the everyday?
A ray of sunshine or being thirsty is the excuse to spend time chatting with your friends drinking CItr'us. This can be done at the weekend or after work in the pre-morning or summer.
How does your idea deliver bold refreshment?
Colors I use are very intense as well as the flavour of the citrus fruits. Quantity of syrup sugar is small and should not mask this intensity of flavour.
What makes your idea stand out compared to other products?
The aesthetics I use are up to date and I give value to the brand with thirst-quenching fruits. Sun and friendships are what will help us get through the post-COVID era.